i have for sale the gb1 hose connector to sew onto the flightsuit. i would suggest using a small piece of Velcro behind between the connector and suit then sew through the holes. this helps the connector to be extra sturdy without ripping the suit. i sell these for $15.00 plus shipping. these are completely handmade and not resin casted. i think that when something is handmade to be accurate, it adds character and makes the part look more realistic. i am a perfectionist, so everything that i make, i make to accuracy as possible. if interested, pm me to let me know that payment has been made to my paypal email at bluerotary22@yahoo.com. thanks!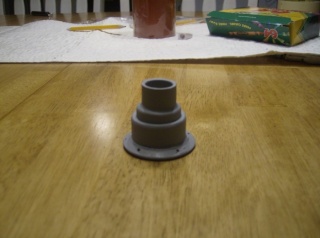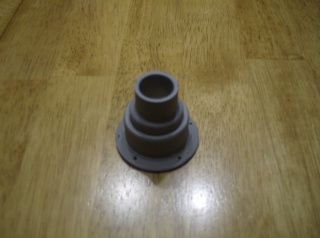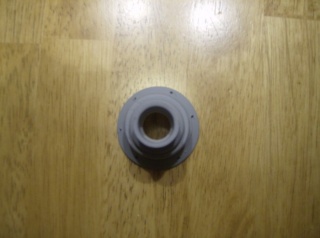 very nice!

i just put 3 hose connectors on ebay at a b.i.n. price of $14.00 plus $4.00 to ship each. the more that i make, the better they look to me....huh.
Last edited by bluerotary22 on Sun Mar 28, 2010 6:31 pm; edited 1 time in total
wait.....three for $14.00 bucks? Or three at $14.00 a piece?
3 at $14.00 each plus $4.00 to ship. i guess i should have elaborated a lotta bit more.
still $14.00 for one is a great deal. These usually sell for ALOT more

I call rape.

well, i figure that when i was selling the hose along with the connector, i sold them for $25.00 plus $5.00 shipping so i just cut the price in half. also, everybody deserves to get props at a decent price.
well I don't think anyone even can MATCH your prices.
spread the word. i have traps and hoses. most of what i make off of my props i build go toward my own props, not profit.
i am having a sale right now through april 5th. 2 hose connectors for $20.00 plus shipping. usually shipping is $4.85 small box flat rate. total cost to U.S. buyers would be $24.85. if interested, pm me with shipping address and confirmation that payment has been made to my paypal at bluerotary22@yahoo.com


Similar topics
---
Permissions in this forum:
You
cannot
reply to topics in this forum